About Cellco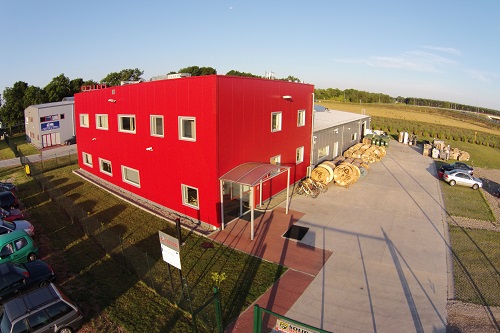 Cellco has emerged as one of the foremost and leading vendor for passive fiber optic equipment and design. We specialize in the cable assembly and fiber management products including:
Patchcords, Pigtails, Connectors, Adapters, Splitters and Patch Panels, CWDMs.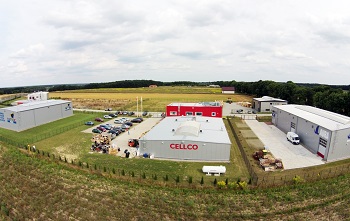 Our recipients comes from a sectors as: Telecommunication, IT, Petrochemical industry in Europe and abroad. All of the components are subjected to the strict quality control and finishing in accordance with the best telecommunication standards.
The resources of the Company, both human and financial, have grown with the expansion of business.
Cellco is now recognized locally and internationally as a professional service provider and integrator in passive fiber connectivity, O&M and telecom infrastructure development works.
Company's mission:


We listen to our clients.
We create, design and deliver modern, functional and cost-effective solutions based on fiber optic technology

Quality:


Quality is very important for the measurement and assessment of our business. Improvement of the quality of our work is our daily goal
A few facts about Cellco:
| | |
| --- | --- |
| | - established in 1996- our new facility is divided into office and production area- total surface is 3000m2- stable financial situation (D&B rating 1A1)- number of employees: 60-70- three departments : English, German and Polish- production based on 5 lines of patchcords and pigtails - we manufacture 3000 - 15000 pigtails per day and supply 5000-25000 patch panels per year |
Cellco's product range.
Patchcords, pigtails and cable asemblies.
| | |
| --- | --- |
| | - pigtails, patchcords, breakouts, fanouts, MCPs, armoured- singlemode 9/125 G.652D, G.655, G.657A1, A2, B3- multimode 50/125 OM2, OM3, OM4, 62.5/125 OM1- polishing APC 8 or 9deg., PC, UPC- various connector types available- all diameters available 0.9, 1.6, 1.8, 2.0, 2.4, 2.8mm- different colors available |
Patch panels.
| | |
| --- | --- |
| | - made from steel or aluminium - different body colors available - front adapter panels with marked input ports and clients' logos - indoor, outdoor, 19", wallmounted, hermetic - different accessories available |
FBT splitters.
| | |
| --- | --- |
| | - Cellco obtains the most advanced FBT machine in Poland - we produce wideband 1x2, 1x3 and 1x4 splitters - we produce WDM modules for GPON technology - we measure IL, RL, PDL, uniformity and many others - standard and premium modules are available - G.652D or G.657A fibers - fast delivery - different lengths and fiber colors are available - wide range of packages |
PLC splitters.
  



- we offer divisions 1x8, 1x16, 1x32, 1x64 or 1x128 - all wideband splitters - we test all products
- G.652D or G.657A fibers - fast delivery - different lengths and fiber colors are available - wide range of packages
xWDM products.
  



- we offer wide range of CWDM, DWDM and OADM modules - CWDMs up to 18 channels - DWDM up to 40 channels 100GHz or 200GHz - possibility of adding upgrade port (e.g. 1310nm) - possibility of adding monitor port (-20dB, 1/99 TAP coupler)
- different package possibilities

Certificates:
   

Please contact us directly via e-mail or use contact form.
Catalogue of products
News:
NEPTUN 3U 8X and 12X patchpanel
NEPTUN 3U is a 19" patchpanel designed for easy organization of optical fibers, thanks to the use of modular cassettes.
more >>