EZ-Bend™ Optical Cables help in speeding and simplifying indoor optical drop cable installations.
They can be routed around corners and stapled using traditional fast and easy copper wire installation practices, with negligible signal loss. EZ-Bend Cables offer reliable support for MDU drop and in-home wiring applications, and can support great-quality high-definition television (HDTV), on-demand video, ultra high speed data, voice, online gaming and many other revenue-generating services. Having a slight bending radius, they are designed particularly for indoor installation with GEPON network.

Simplex Cable EZ-Bend offers less than 0.1 dB macrobending attenuation for 1 turn at 5mm fiber bend radius and less than 0.3 dB attenuation with a whole installation set in a residential building of a statistical size (MDU Simulation Test by Verizon TPR.9424).

Currently, it is the best solution used for cabling in PON networks - being far better than ITU G.657B requirements, and backward compatible with installed G.652D fibers.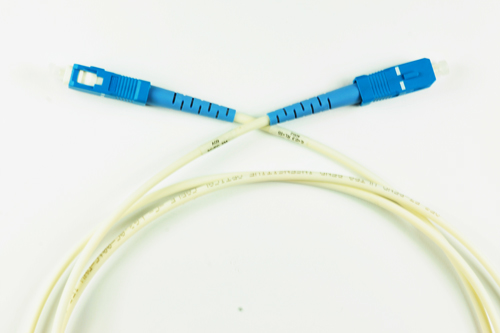 Pigtails and patchcords produced by Cellco offer:
Pigtails and patchcords produced by Cellco offer:

"Copper-like" installation process: Can be routed using familiar copper wire practices


Faster, easier installation: no extra steps to install bend limiters, conduits, or raceways


Compact installation and storage: Conforms to building; slack fits in small storage spaces


Fast, easy, low loss splicing to G.652D fiber with existing core and clad aligned splice equipment


Familiar, standard connector termination: Solid fiber construction can be terminated using standard optical connectors and polishing techniques


Familiar connector endface cleaning using same process as with existing G.652 solid construction fiber


MDU and in-home optimized: Ideal for in-residence wiring and difficult installation routes in MDU overbuilds


Greener Solution: Free of heavy metals and RoHS-compliant; solution uses less total materials and energy than copper solutions
Aplications

GEPON networks


patchcords for ONU devices


fast indoor installations in various fibre technologies
Available:


3,0mm - pigtails, patchcords;


4,8mm - individual installation ci GEPON